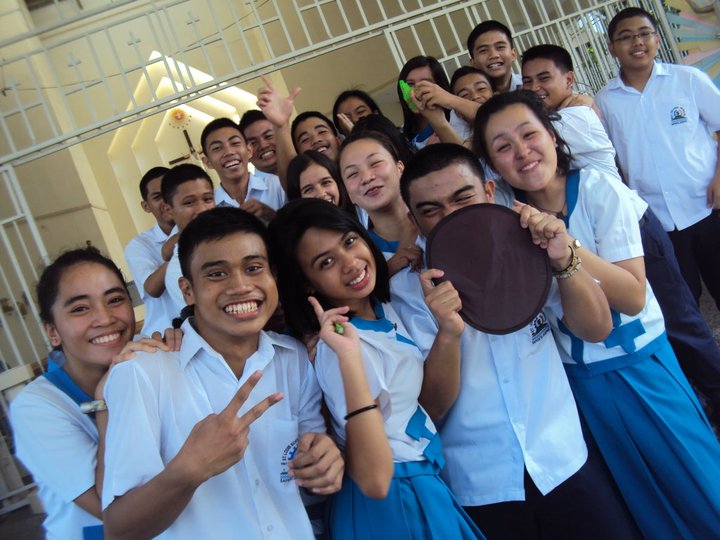 Welcome to the Namuncura2012 Wiki
Edit
The Namuncura Hedgehogs 2011-2012. A section filled with flirty students XD.
THE NAMUNCURA 2012
Edit
Namuncura is the pilot section in the 4th year. It is composed of smart and nerdy students especially Isabel Wen T. Badon, the gossip girl. The adviser of this class is Mme. Beatriz P. Maquiling. She is also the Physics teacher of the 4th years.
Namuncura is not just composed of nerdy students because it is the pilot section, this amazing section is also composed of talented, intelligent, responsible servant-leaders, and most especially the ability of each of the students in this section to be so flirty. These abilities enabled the students of the section to be close to one another and bond together in the last year of their highschool life.
STUDENTS:

The singer Mark Christian A. Amores, the awesome drumer Jullian Kurt L. Arcano, the classroom crush Gen Claude Sane M. Bulaybulay, the class hunk Ruigen Bungcasan, the four-eyed Fil-Am Edcyl Ian B. Grafe, the participative Genesis Earl Vic B. Jauculan, the class clown Marc Anthony M. Jaugar, the Mr. Macho Kirk G. Laxina, the flirty pianist Cerino O. Ligutom III, the class heartthrob Jai Andrei B. Ligutom, the Lady Gaga of Namuncura Chilvir John P. Locsin, the class' Beyonce Glen Darren S. Longjas, the math geek Karl Anthony B. Ocean, the guy with the killer smile Vincent Anthony R. Ocean, the football superstar Robert T. Rebusit Jr., the Mr. Flores of Namuncura Jesse John A. Reyes, the class celebrity Rey Christian V. Sevilleno, the gossip girl XOXO Isabel Wen T. Badon, the girl with the golden voice Mary Vail B. Lunor.
Latest activity
Edit
Community content is available under
CC-BY-SA
unless otherwise noted.